May Bulletin
Introduction
As ARCPs approach I'm hoping most of you will have seen the GMC document 'Tackling Disadvantage in Medical Education' https://www.gmc-uk.org/-/media/documents/96887270_tackling-disadvantage-in-medical-education-020323.pdf which looks at outcomes in a variety of performance measures including ARCP, offer of speciality training and postgraduate exam pass rate; depending on a number of characteristics including ethnicity, region of primary medical qualification, socio-economic status and disability.
The report concludes 'Tackling the inequalities that exist in medicine must remain an urgent priority' and urges all organisations responsible for medical education to 'challenge disadvantage and discrimination'.
As the first training programme encountered by most doctors entering practice in the UK, it is vital that we in Foundation address disadvantage and discrimination to the best of our ability in a way that will provide all doctors in training with the confidence that they will receive equitable training and be judged on their abilities against fair and clearly defined standards.
To this end, many areas now target IMGs for enhanced shadowing to integrate them into the UK health service and I would urge all supervisors to continue with extra support for this group to ensure they gain the full benefit of their training.
(As an ex-IMG, I recall the difficulties of trying to find accommodation for my family, open a bank account and buy a car in Australia during a fellowship year – in a country where I spoke the language fluently and more or less understood the healthcare system – and, no, I don't recall getting any help from the hospital I worked for either. I also remember spending my last $10 AUS on a radio for my wife who was going stir crazy in our new home with two young children. I don't think I suffered and overt prejudice but they did rather look down on my MRCPCH as inferior to the Australian exam).
Certain minority ethnic groups are also disadvantaged in certain outcomes. Black trainees are more likely to have their training extended, are less likely to receive an offer of specialty training and have lower pass rates in specialty exams.
There is an average 10% gap in attainment in the exam pass rates for doctors from the lowest and highest socio-economic backgrounds.
Trainees with a disability have a lower specialty exam pass rate and a lower proportion of ARCP successful outcomes.
Although some of these hurdles occur later in training, we in Foundation can ensure we provide an equitable foundation for training in the early years to give our doctors the best start in their careers. This must include providing 'reasonable adjustments' and extra support for doctors in vulnerable groups that will puts them on an equal footing with their peers.
As always, there is information on all this on the website. You can also email questions to educationandsupport@foundationprogramme.nhs.uk
Best wishes
Tony Choules, Operational Advisor to the UKFPO
Links and information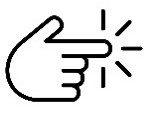 UKFPO webinars
As a reminder, the UKFPO run several webinars throughout the year where the recording are listed on our resources page.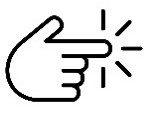 Timeline for F1 Completion
Please see document on our ARCP page under guides and documents
Reflection
Are you prepared for your upcoming ARCP? Please see our ARCP webpage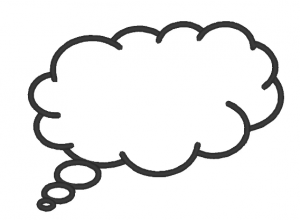 How is your mental health and wellbeing? For more information on available services, please see here
Have you faced any disadvantage and discrimination and how have you challenged this?
Events
National SFP Conference – 17th June 2023 This is a fantastic opportunity to find out more about clinical academic careers and advance your research and academic skills.
See more information here
Registration link https://northernsfp.co.uk/register/
TIPS QI Summer Showcase – 26th June 2023 National, virtual conference open to all foundation doctors. Free to attend.
Registration link https://www.eventbrite.co.uk/e/tips-qi-summer-showcase-2023-tickets-602751535067. Please submit abstract and submission form to tipsshowcase@gmail.com by 21/05/2023. See form and advert here
Global Environment Care Collaborative: Global Health Event – 6th July 2023 Networking, concept-carousel,
workshops, short presentations,
discussion forum. Small fee to attend (includes lunch and refreshments)
For more information, please see poster and programme here
Ticket link https://www.eventbrite.co.uk/e/uk-gh-projects-programmes-research-who-does-what-in-emergency-care-tickets-604907373237