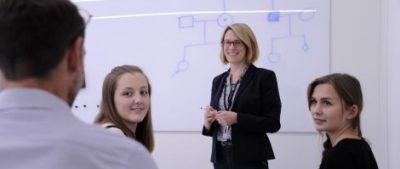 Welcome to the UKFPO Careers page.
On this page, you will find signposting information to various organisations and resources that will help provide you with information about career development.
Tasters
A taster is a period of time, usually two to five days, spent in a speciality in which the Foundation trainee has not previously worked. Its purpose is to enable the development of insight into the work of the specialty and promote careers reflection.  Please review the Guidance on Specialty Tasters for Foundation Trainees below for more information.
Guidance on Specialty Tasters for Foundation Trainees
What happens after Foundation training?
Once you have completed foundation training, you will have the option to continue your training into your chosen route You may want to continue into a particular specialty, apply for GP training or take a different option depending on your personal circumstances. Please explore the pages below to find out further information.
Beyond Foundation
Four Nation Pages
Conference Of Postgraduate Medical Deans (COPMeD)

COPMeD is the Conference Of Postgraduate Medical Deans (UK). COPMeD provides a focus for those responsible for the strategic overview and operational delivery of postgraduate medical training in the four nations of the United Kingdom. The COPMeD page website provides information on career development.
Specialty Person Specifications

Person specifications for specialty training can be found on the Specialty Training Person Specifications page. Applicant guidance and timelines for specialty training can also be found via this link. This page is helpful if you are thinking about going into specialty training.
Specialty Webinars

Specialty Webinar

This webinar is aimed at foundation doctors and medical students looking to apply for CT1/ST1 training posts in the UK. The talk will be given by doctors from a top London hospital.

We will be covering a breadth of topics – from practical information about applications, to creating an outstanding portfolio. Have pen and paper at the ready.

We would also like to practice basic interview skills, so please come prepared with answers to the following prompts:

– Why do you want to train in this particular specialty

– Tell me about yourself

– Tell me about an incident which made you reflect

https://www.eventbrite.co.uk/e/the-essentials-presents-medical-specialty-applications-tickets-124431569173?ref=eios

Specialty Recruitment 2021 Webinar – Wednesday 21 October 2020

Health Education England are hosting a webinar on Wednesday 21 October 2020 at 19:00 hours to outline the medical specialty recruitment process for posts commencing from August 2021.

The webinar will cover the general principles that all specialties will be required to follow, what will happen if the pandemic affects delivery of recruitment and some hints and tips on making your application.

There is an opportunity to ask questions in advance here http://orlo.uk/L5V8N

On the night, the webinar can be accessed at the following link http://orlo.uk/V2BDK
Royal Medical Colleges

A royal medical college is a professional body in the form of a royal college responsible for development and training. If you are interested in a certain specialty, the royal college will provide further information on membership and the process on training in that particular specialty.

You can find links to each of the organisations via the Academy of Royal Colleges.
General Medical Council

The GMC work to protect patient safety and improve medical education and practice across the UK. The General Medical Council website provide information on careers and in particular, pathways on how to return to training.