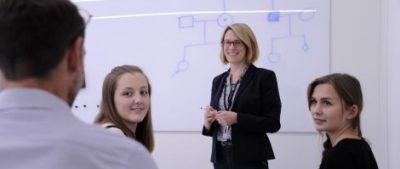 Welcome to the UKFPO Careers page
On this page, you will find signposting information to various organisations and resources that will help provide you with information about career development.
Tasters
A taster is a period of time, usually two to five days, spent in a specialty in which the foundation doctor has not previously worked. Its purpose is to enable the development of insight into the work of the specialty and promote careers reflection. See our guidance on specialty tasters for foundation doctors.
What happens before Foundation training?
Some helpful resources available to support career exploration before deciding on what or where to study:
https://www.healthcareers.nhs.uk/explore-roles/doctors
https://www.ucas.com/
What happens after Foundation training?
Once you have completed foundation training, you will have the option to continue your training into your chosen route You may want to continue into a particular specialty, apply for GP training or take a different option depending on your personal circumstances. Please explore the pages below to find out further information.
Four Nation Pages
Conference Of Postgraduate Medical Deans (COPMeD)

COPMeD is the Conference Of Postgraduate Medical Deans (UK). COPMeD provides a focus for those responsible for the strategic overview and operational delivery of postgraduate medical training in the four nations of the United Kingdom. The COPMeD website provides information on career development.
Specialty Person Specifications

Person specifications for specialty training can be found on the Specialty Training Person Specifications page. Applicant guidance and timelines for specialty training can also be found via this link. This page is helpful if you are thinking about going into specialty training.
Royal Medical Colleges

A royal medical college is a professional body in the form of a royal college responsible for development and training. If you are interested in a certain specialty, the royal college will provide further information on membership and the process on training in that particular specialty.

You can find links to each of the organisations via the Academy of Royal Colleges.
General Medical Council (GMC)

The GMC work to protect patient safety and improve medical education and practice across the UK. The GMC website provides information on careers and in particular, pathways on how to return to training.