Kata Várnai
Kata joined the team as Deputy Foundation Programme Manager in April 2020 and took on the role of Foundation Programme Manager in April 2021. She has worked in Healthcare Education and Training for over 10 years, first in the South Thames Foundation School and later as Health Education England's E-portfolio Project Manager, responsible for England's Horus ePortfolio for Foundation Doctors and for supporting e-portfolio development across HEE's training programmes
Kata leads the central administrative team. The team facilitates the operation and continuing development of the Foundation Programme, including the allocation of medical students to foundation training places, promotion of the Foundation Programme Curriculum and the sharing of best practice.
Kata has a particular interest in developing and improving training and assessment processes to support junior healthcare professionals at a national level and is an active member of various stakeholder forums focussing on both medical foundation training and e-portfolios across healthcare disciplines.
Samantha Simpson
Samantha joined the UKFPO in June 2021 as a Senior Project Manager. She graduated from the University of Westminster with a first-class degree in Business and has worked in healthcare for over 10 years, within Medical Workforce (HR) and transformation Projects, working at several NHS Trusts across London such as Guys and St Thomas and most recently Kings College Hospital. She has led on several major projects such as the implementation of the new junior doctor contract and several workforce transformation projects.
Samantha leads the recruitment administrative team. The team facilitates the national recruitment and development of the Foundation Programme across the UK.
Samantha enjoys coaching and mentoring and does so in her spare time working with individuals to build confidence and resilience. She has keen interest in improvement of training and ensuring that junior doctors are well supported.
Eliza Zeb
Eliza joined the UK Foundation Programme team in August 2017 as a Project Support Officer (Recruitment).

Before joining the NHS, Eliza graduated with a degree in Law (LLB) from Birmingham City University in 2016. Eliza's background is in the private healthcare sector.

Eliza's role includes supporting the Eligibility office, Stand-alone Recruitment, Academic Selection, and the FP Application Process. She is also involved in Oriel, Special Circumstances and Supporting Trainees Entering Practice (STEP). Eliza also provides general support to the rest of the team.
Kiran Padham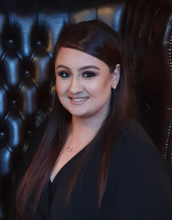 Kiran Kaur Padham joined the UKFPO team in March 2021 as Project Officer, and is the Faculty Development Lead. She supports the delivery of the UK-wide recruitment processes and activities associated with UKFPO Communications and Reporting, Education and Training, Finance and Quality Management.
Before joining the team, Kiran graduated with a BA(hons) degree in Accountancy and spent over 10 years supporting Postgraduate Dental Education across the Midlands and East region.
Outside of the NHS, Kiran is currently undertaking a Diploma in Leadership and Management, and is involved in projects and charities utilising her creativity to raise money for causes such as Hope and Compassion.
Crystal Maragh
Crystal Maragh is a Project Support Officer and joined the UKFPO in July 2020. Crystal supports the delivery of the UK-wide recruitment processes and activities associated with UKFPO recruitment. This includes the Eligibility process, Foundation Programmes, Special Circumstances and SJT.

Crystal has been working in the NHS for 7 years, and has worked in various trusts and roles managing fundamental training, and providing support on various projects and programmes, including Return to Practice and Learning Disabilities and Autism.
Selina Wolks
Selina Lee joined the UKFPO team in July 2021 as a Programme Administrator. Before joining HEE, she graduated with degrees in Health Psychology (MSc) and Marketing Communications (MSc) from Manchester Metropolitan University. Prior to joining this team, Selina Lee was on the HEE Graduate and Student Placement Scheme 2020 working with the HR and OD team.
In the UKFPO team her roles include providing secretariat support for various committee and board meetings, supporting the Eligibility Office with their UK-wide recruitment process, UKFPO Website design, the Situational Judgement Test, improving communications and the Specialised Foundation Programme.
Laura Daley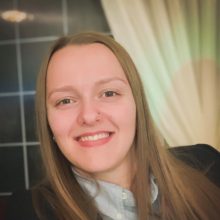 Laura joined the UKFPO in October 2021 as Programme Administrator. Laura began her career with the NHS in 2013; and worked for Sheffield Teaching Hospitals between 2013 – 2021, in various administrative and project-based roles within Pharmacy, Geriatric & Stroke Medicine, and Informatics.
Laura's role as Programme Administrator is to provide administrative and programme support, including co-ordinating the secretariat function for the national programme teams, working groups and meetings. These include the Recruitment & Delivery Group and the Academic Sub-group. Some of the workstreams Laura is closely involved in includes Specialised Programmes (SFP), F2 Stand-alone, Inter-Foundation School Transfers (IFST), Clinical Assessment, and Educational Achievements.
Laura is PRINCE2 Foundation & Practitioner qualified, holds ILM Level 3 qualification in Leadership & Management, and is studying part-time towards a BA (Hons) degree in Business Management with the Open University.