Doctor Mike Masding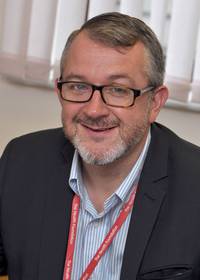 Co-chair of UK Foundation Programme Board, Chair of UK Foundation School Directors Committee, Lead Foundation School Director for England

As well as serving as Co-chair of the UKFP Board, Dr Mike Masding is the Lead Foundation School Director in England, chairs the UK Foundation School Directors Committee and is Foundation School Director in Wessex. He also continues his clinical work as a Consultant Diabetologist on the south coast of England.

Mike has been involved with the Foundation Programme since its inception in the early 2000s, with workplace supervision of Foundation doctors being the subject of his MA Education dissertation at the University of Winchester in 2010. He strongly believes that good supervision is the bedrock of high quality postgraduate medical education, chairing the Education Support group in the 2019 HEE Foundation Review, and contributing to HEE's 'Enhancing Supervision' work.

He feels very strongly that Foundation training should continue to be broad based, helping doctors as they make the transition from medical school and preparing them for their career in whatever specialty they may do in the future.
Doctor Tom Lawson
Co-chair of UK Foundation Programme Board, Lead Dean for Wales

Tom Lawson is Co-Chair of the UKFPO Board, and represents Wales on the UK Foundation Programme Board. He is Lead Dean for Foundation Training in Wales, and interim Deputy Postgraduate Dean for Health Education and Improvement Wales (HEIW).

Tom is also a Rheumatologist at Cardiff and Vale University Health Board and has extensive experience in undergraduate and postgraduate medical education.

He chairs standard setting groups for Cardiff University Medical School and for the Royal College of Physicians Rheumatology SCE.

He is a PACES examiner and regional adviser for training for RCP Wales.
Professor Clare McKenzie
Lead Dean for Scotland

Prof Clare McKenzie is a Postgraduate Dean in NHS Education for Scotland and is based in Dundee.

She is lead Dean for Foundation and Diagnostics specialties in Scotland. Her main areas of interest are trainee support and development.

She is particularly passionate about foundation training, seeing this as one of the key transitions in a medical career.

Through her role in the UKFPO, she sees the opportunity to build upon the strengths of the UK programme and improve the experiences for foundation trainees.